The Challenge
Totally overhaul the appointment scheduling interface, while not making any changes to the back-end functions of the technically complex tool. Rather than the typical 9-month development cycle, we were given 8 weeks to go from scratch to final production deliverables.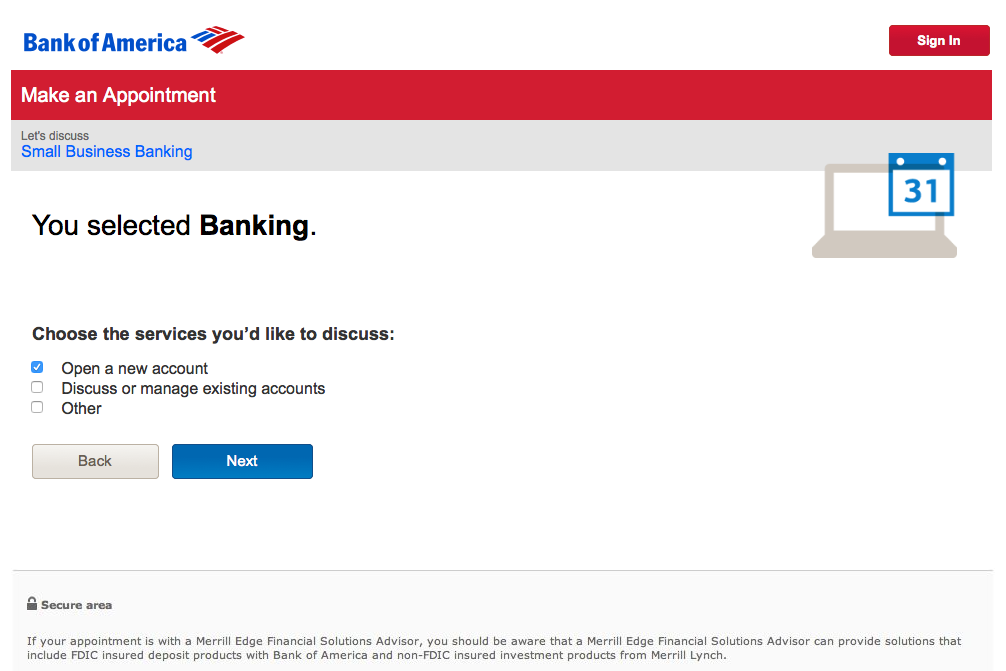 We kicked off the project with a three-day design workshop. Joining the UX team, partners from technology, product management and marketing gathered to understand the business goals, marketplace landscape, and technical constraints of the task at hand. As UX lead for the effort, I evangelized important UX concepts and values like gradual engagement, UI & task simplicity, and other core user-centered concepts.
AGILE METHODOLOGY
With less than two months to go from start to finish, the timeline was unusually short for our organization. To expedite the process and accommodate continuous delivery of design and code, we:
Adopted an agile methodology
Established an aggressive timeline, delivery dates, and functional requirements.
Planned a sequence of four weekly usability tests
Using sophisticated UX prototypes I'd create with Axure
Testing Approach
Starting just 4 weeks after our first meeting, our weekly usability test plan required initial screen prototypes be drafted almost immediately after the workshop concluded. But having 4 tests, rather than just 1, allowed us to create the interface in stages, as well as to react to findings, iterate, and re-test new design solutions.
LESSONS LEARNEd
The rapid design & prototyping and multiple test cadence allowed us to try UI ideas and, when some elements inevitably failed, we were able to revise, retest, and polish those designs.
Results
Weekly testing allowed us to explore, evaluate and refine multiple UI concepts, and ultimately led us to a clear, simple and graphically rich approach. Each step in the flow was reduced to the minimal cognitive load possible, each interaction made clear and obvious. We reduced the amount of instruction text, moved the appointment summary to a building info bar across the top of the page, and kept each screen as short (vertically) as possible, to reduce scrolling and enhance the sense of speed and ease.
The project hit all deadlines and was released on time in March 2015.